Hurricane Coverage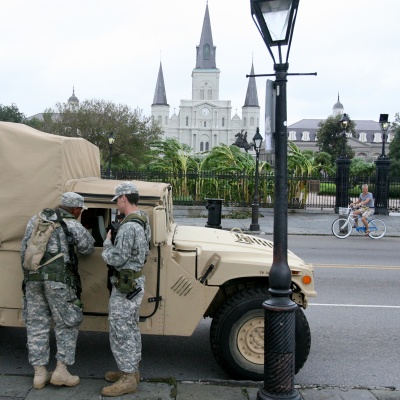 The National Guard continues to patrol the French Quarter, as well as the rest of the city of New Orleans, as Hurricane Gustav fades away on Monday afternoon.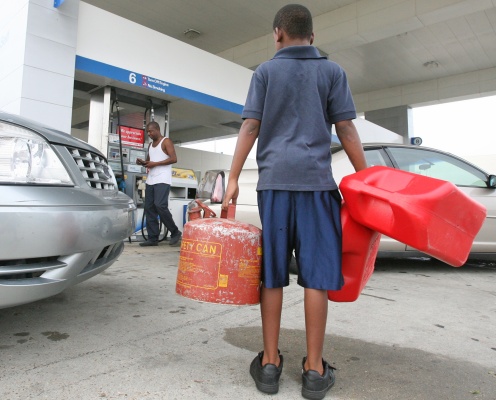 As residents return home Wednesday morning after evacuating for Hurricane Gustav, a welcome surprise comes in the form of an open Chevron gas station in Metairie, Louisiana. Joshua Manuel holds several gas containers ready as his father activates the pump.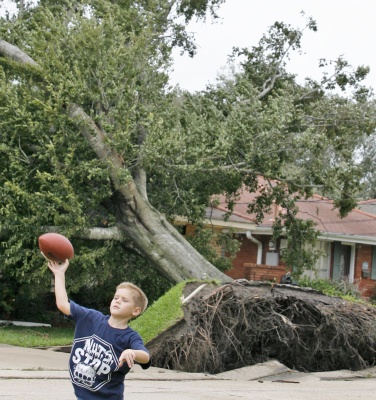 As the winds of Hurricane Gustav diminish in Metairie, Cameron Miller ventures outside to throw around a football on Monday, September 1, 2008. One of Cameron's neighbors wasn't so lucky, however, and a tree fell on their house.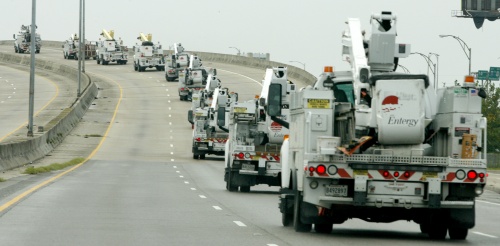 A caravan of Entergy power trucks drive down Interstate 10 towards New Orleans to start repairs on the downed power lines throughout the city on Tuesday.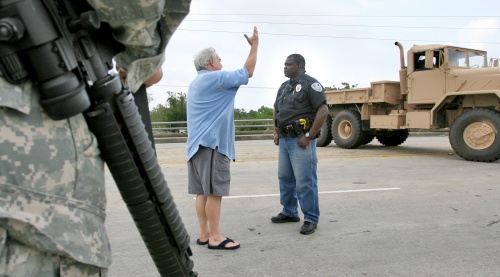 After Hurricane Gustav, anyone trying to enter Jefferson Parish from Orleans without the proper credentials is turned around at a police checkpoint along Behrman Highway. A man argues with police after initially being denied entry into Jefferson Parish.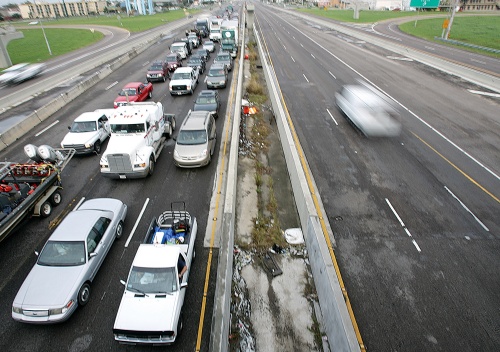 As more drivers hit the road trying to get home after Hurricane Gustav, traffic grinds to a halt along eastbound Interstate 10 near Causeway.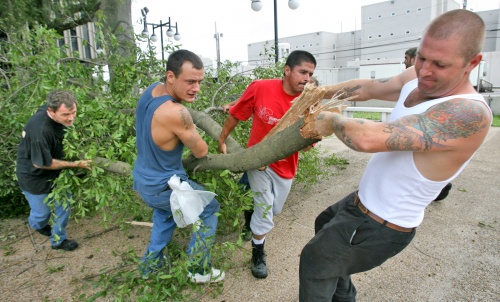 Orleans Parish work release workers clear Sirgo Plaza next to NOPD Headquarters of fallen branches and debris from Hurricane Gustav.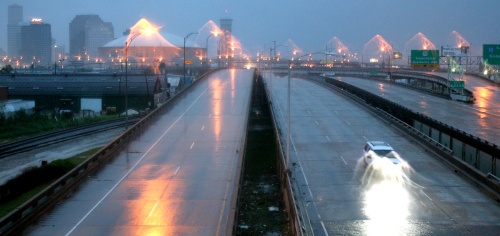 Power has already returned to some parts of New Orleans, keeping the city illuminated as night falls on Monday. This is the first night after Hurricane Gustav hit the city.




Some images on this page are property of The Times-Picayune newspaper. Do not copy without permission.